Jared and Alisa here,  founders of Erstwhile Jewelry Co. We recently got married ourselves, and decided to ditch the wedding hoopla and instead get married at City Hall – just the two of us.
Afterward, we planned a big party in our neighborhood, skipping the expenses and headaches of a big wedding for a painless cocktail party with lots of flowers, hors d' oeuvres, and dancing. I guess this speaks to how we feel about weddings: in the end, it's getting all the people you love together and bonding for a night, not all the frivolous details that get in the way of what really matters – love!
Our collection of rare antique and vintage jewelry is carefully hand-picked, with attention to detail and history. Jared is a fifth generation antique jeweler and has an extensive knowledge of jewelry from 19th century, Victorian, Edwardian, French Art Nouveau, Art Deco and retro '40s through modern '60s and '70s. [pullquote]It's such a pleasure working with husbands and wives-to-be, full of hope and optimism.[/pullquote]
"We have clients who come to us with stories of vintage rings that were lost in wars and migrations, with only images to go by. We try to source rings that may be similar in style. It's fascinating to hear family stories, and an honor to be able to participate in a little bit of their history."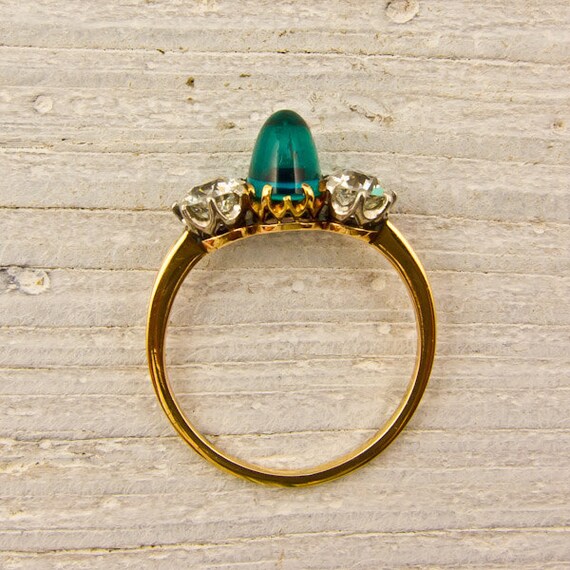 "In the early days, we used to get attached to pieces of antique jewelry and found them hard to let go. I remember someone telling me, 'don't get married to them.' That stuck with me. Over time, I realized this was a business and not a pastime. Things come and go. It's a good lesson for non-attachment."
"There was once an engagement ring that was such a stunner, it literally made my heart melt. I already had my ring, which I adored, so it had to go. Ah, it was a good one."
"The challenge of finding great vintage is that the really special pieces tend to stay within the family and continue to be passed down. After all, these pieces were once owned and treasured by someone. It's reasonably difficult to find beautiful antique jewelry in great condition. It takes patience and persistence."