You might have seen our previous Discover Etsy posts where friends of Etsy have kindly taken us into their homes to share tips and their favourite unique finds.

Now is time for you to let us discover your items. Are you a seller of beautiful lighting? Maybe beautiful woven fabrics? Or do you make easy-to-put-up wall decor? Well, now is the time to let curious shoppers discover you!

This week, N4 Mummy has written a blog post about all about her favourite Etsy finds and is calling on you guys to help her find a new item for her home, in particular items for her children's playroom.

Keep reading to find out more…
How To Shop Etsy Like a Pro
Etsy is a treasure trove of beautiful, functional and handmade items. As you know, it's my go to place for presents, affordable art and earth friendly products. Regular readers will know, Etsy always features on my gift lists. But with so many sellers, the choice can feel overwhelming at times. So, I've partnered with them to share with you my top tips and tricks for successful shopping, whilst introducing you to some of my favourite sellers. Here's my guide: How to Shop Etsy like a Pro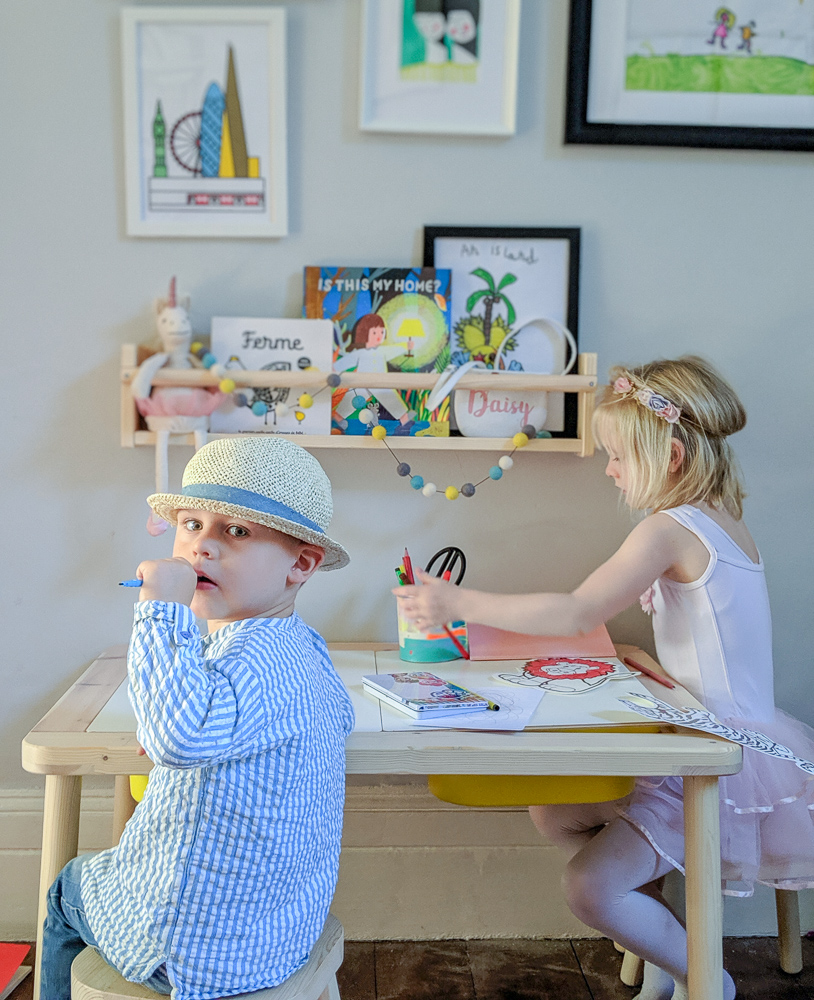 If you've been following my Instagram, you'll know that recently we had a major flood in our house. The kids have found it pretty hard as the only place to play now is in the kitchen. And as they've now gone back to school/pre-school, I know Daisy will want somewhere quiet so she can practise her letters. She calls it her "work." So I've been working on making a space that's their own, where they can draw and be creative. It's a tiny part of our lounge that hasn't been affected by the flood.
Now, it's not quite finished yet; I think it needs a lamp, and maybe some hooks to sit next to it for the kids to hang their coats on after school. Watch this space, as I'll be holding a competition on Instagram for sellers to submit items. Then I'll post a picture showing the product and announcing the winner. Don't miss out, Etsy sellers – more details to follow!
How To Shop Etsy?
Anyway, back to business: how to shop Etsy? How did I discover all these amazing items?
Follow EtsyUK on Instagram
Firstly, I follow @etsyuk on Instagram for daily inspiration. This is how I first discovered artist Margomcdaidart (@margoinmargate) and her quirky posters and captions. "Girls in yellow dresses" is a print I've had for a couple of years now, but I've finally framed it and put it into this gallery wall.
@EtsyUK always tag their makers, so you can have a nose at the seller's own Instagram page. I find this very helpful, as the maker will often have lifestyle shots and pictures from their customers that really bring the product to life.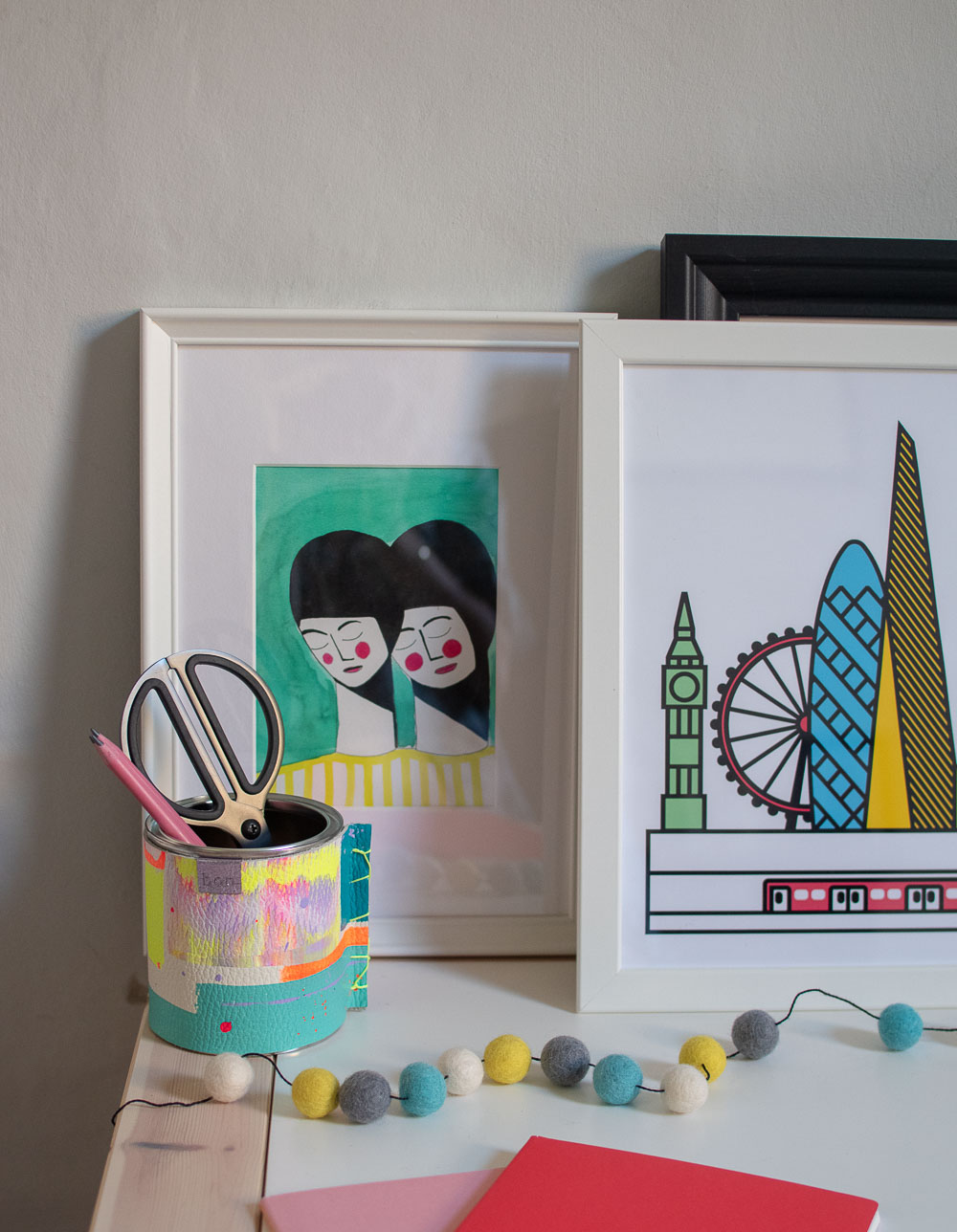 Talk To The Makers
Once you've found something you like, then message, DM and chat to the maker. The beauty of shopping on Etsy is that you are buying from an individual, someone who really cares that you are happy with your order. The pom pom garland is from LaPomPomShop and I was able to pick the colours myself. You can customize your own version with a choice of 41 colours.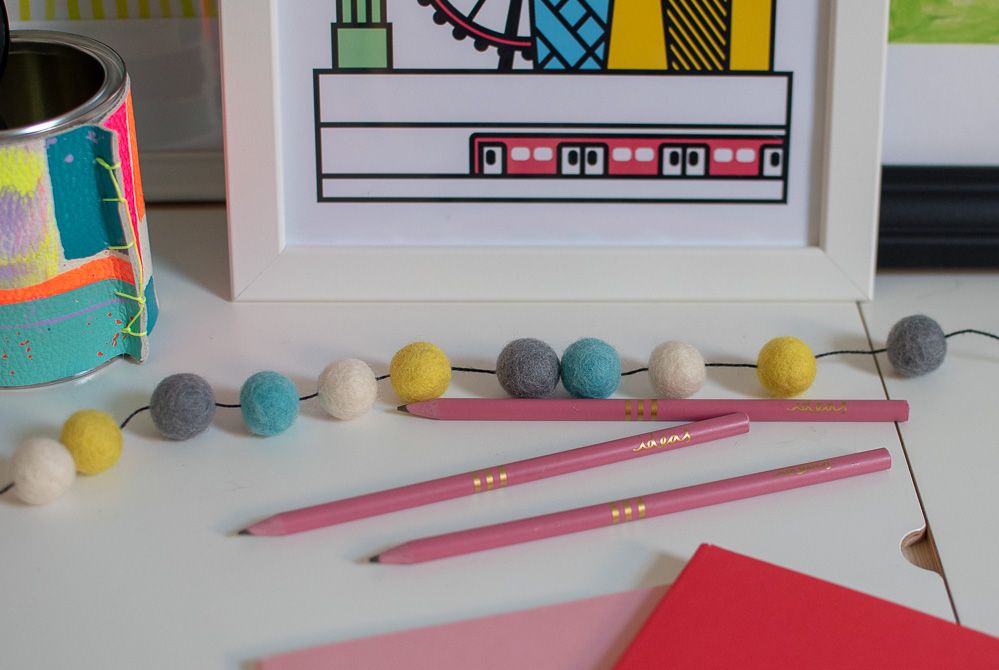 Be Specific
If you know what you want, then use Etsy's advanced search tool. I knew I wanted a London print for this gallery wall and I wanted it to be an actual physical poster. So I typed in "London print kids" and selected 'United Kingdom' for shop location, ticked 'handmade and art & collectibles' and this picture came up on the second page. It's from LinesLDN and I loved the simplicity of it. Laurie loves the fact that it has an underground train on it, unsurprisingly!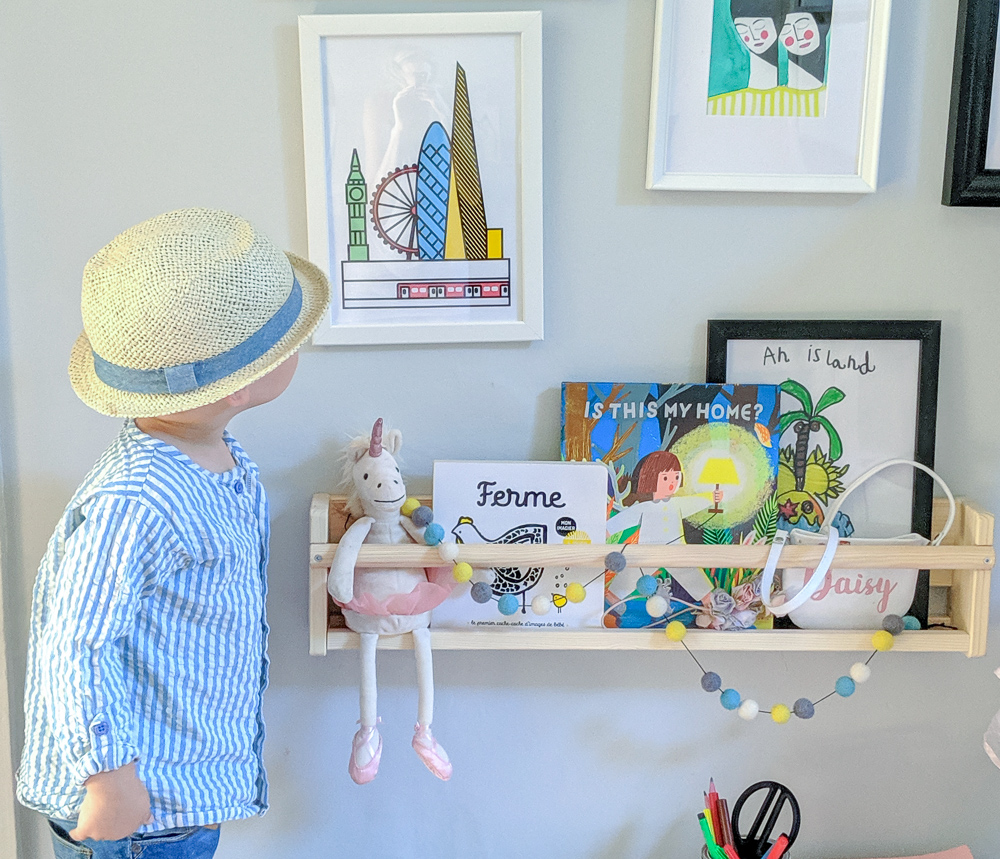 Use The Editor's Picks
How to shop Etsy? Let someone else do the hard work for you. It's totally possible to while away a delightful hour by browsing the Editor's picks which are always full of great design ideas and inspiration. And it's time well spent. This TheBonMaison pencil pot was found on one such dalliance, as was the JuliaStaite's Rainbow Print Screen. These pieces perfectly fit my goal to create an inspiring workspace for the children. Naturally, I fell for the neon brights and cheerfulness of each of these items.
How To Shop Etsy: My Back To School Creative Workspace Edit
As I've said, following an edit is a great way to discover new makers. So, I've pulled together for you my 'Back To School Creative Workspace Shopping Edit'.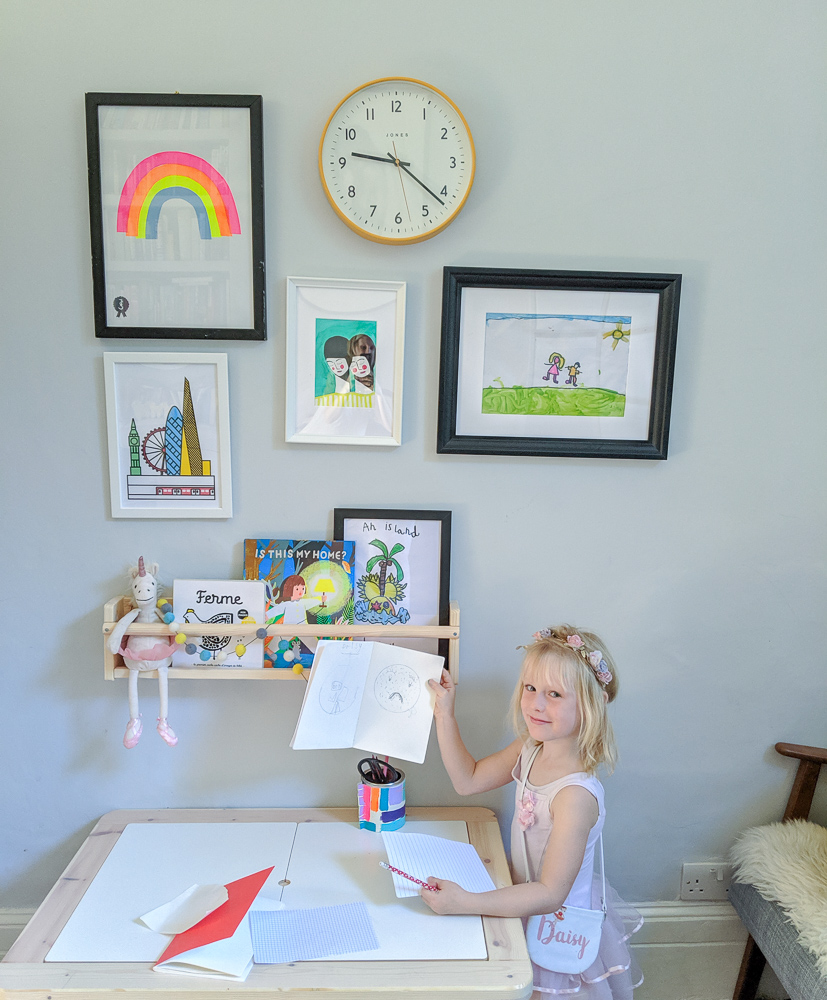 Finally, I couldn't resist popping in these HopscotchLondon Nourish Bath Salts to help rejuvenate us mums. The back to school period is a stressful time, so use them to recuperate after a week of making sure everyone is in the right place, at the right time, and with the right equipment. Phew, it makes me exhausted just thinking about it!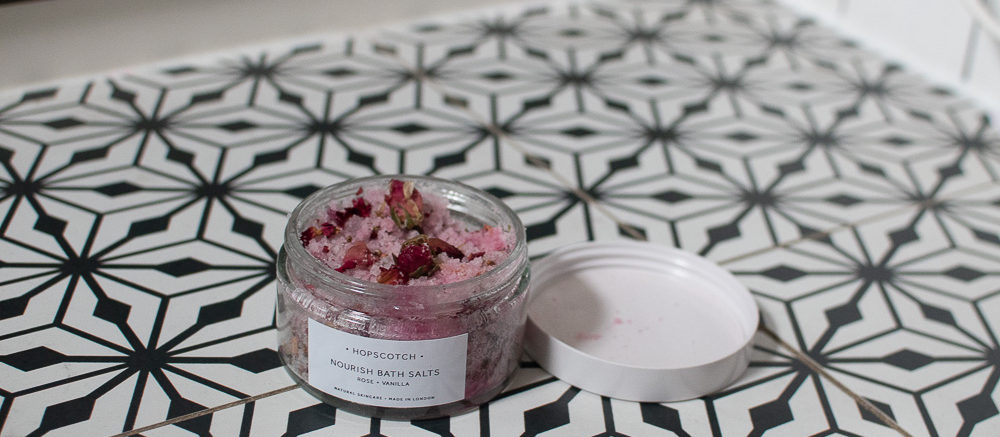 Nourish Bath Salts | HopscotchLondon | £22
Huge thank you to Karen for sharing with us her wonderful Etsy finds.

To help Karen find a new item for her Back to School space, tag us in your Instagram images using #DiscoverEtsy, @n4mummy and @EtsyUK