Every day our community grows in unexpected and delightful ways. For our Fresh Shops series, we spotlight new and noteworthy sellers who have been on Etsy for a handful of months or are waiting for those first few sales.
If you think the arrival of chillier days means saying goodbye to your signature style in favor of practical (if pining-for-personality) layers, think again: On Etsy, bundled and chic go happily hand in hand. From warm, chunky cowls and sustainably made basics to luxe leather flats and bold, unexpected knitwear, there's no shortage of fresh fall pieces to add to your closet this season. Whether you're going for a relaxed and refined look or something a little more out there (in a good way!), we've got you covered.
Read on to discover five new-to-Etsy makers and vintage collectors who are bringing their fall fashion A-game.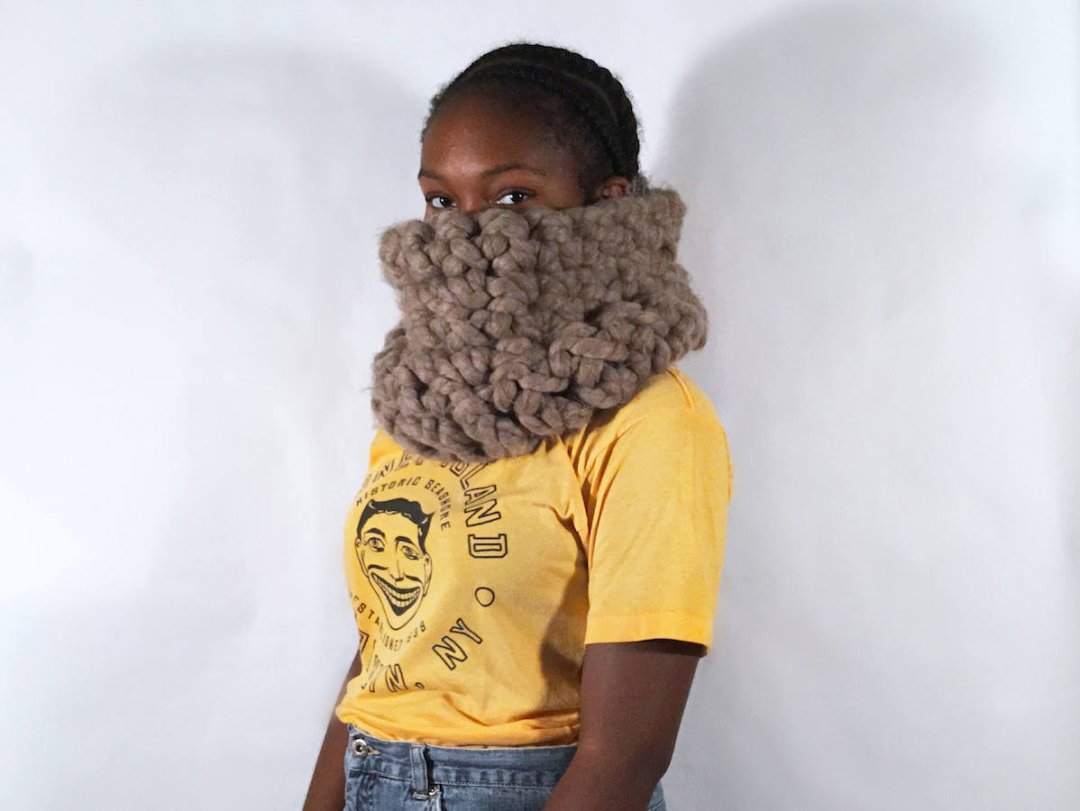 Fans of high-quality fall accessories—like super-wearable scarves and chunky, hand-knitted hats—will appreciate the hard work and heart that go into Naima Jordan's pieces. After all, the 17-year-old New Jersey maker doesn't just noodle around with her needles—she sketches out her ideas on paper first and takes notes while she's knitting, drafting her own original patterns as she goes. And she loves every minute of it. "Creating a new item is simple," she says. "I just put on Netflix or a good TED talk and time flies by."
The process wasn't always so easy. "When I was younger, I would watch my grandmother knit, but I didn't understand the craft then," she says. "As I grew up, I saw knitting as a challenge. It wasn't until my early teens that I developed enough patience to learn."
Now that she's mastered her technique—through trial and error and sheer perseverance—Naima has set her sights on a new goal: to someday work on her shop full time. "I want to see my business flourish and prosper with sales," she says. "I can't wait to hit 100 sales on Etsy. I want more customers to enjoy my items as much as I enjoy making them."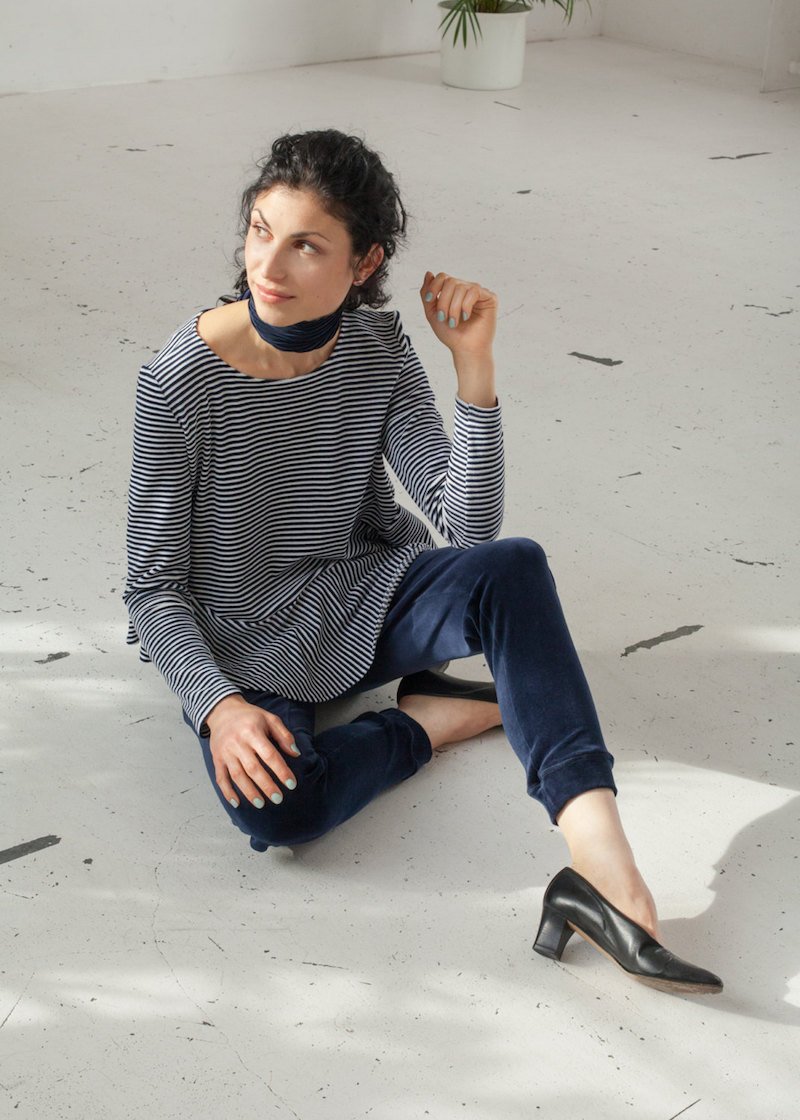 Take a closer look at the tailored pants, A-line dresses, and organic hemp and cotton sweaters in Daniela Salazar's shop, and you'll see little flashes of the places this globe-trotting designer has traveled and lived. "After getting my degree in graphic design in Venezuela, I went to Paris to study fashion," explains Daniela, who is now based in Berlin. From the pops of color that speak to her Latin American roots to the practical-yet-chic silhouettes that demonstrate how thoroughly she's mastered the easygoing French-girl style, that catalog of lived experiences is all represented here.
And while those influences and inspirations will always be with her, the designer's focus today is squarely on the present—and the future. In the three years since Daniela moved to Germany, she's built up a line of her own with a focus on sustainability. "Creating something personal and expressing my own style and vision are important to me," she says. "At the same time, I care about offering a product with high standards that's mindfully sourced and locally produced." In a nutshell: Wearing Daniela's pieces means looking good and feeling good, too.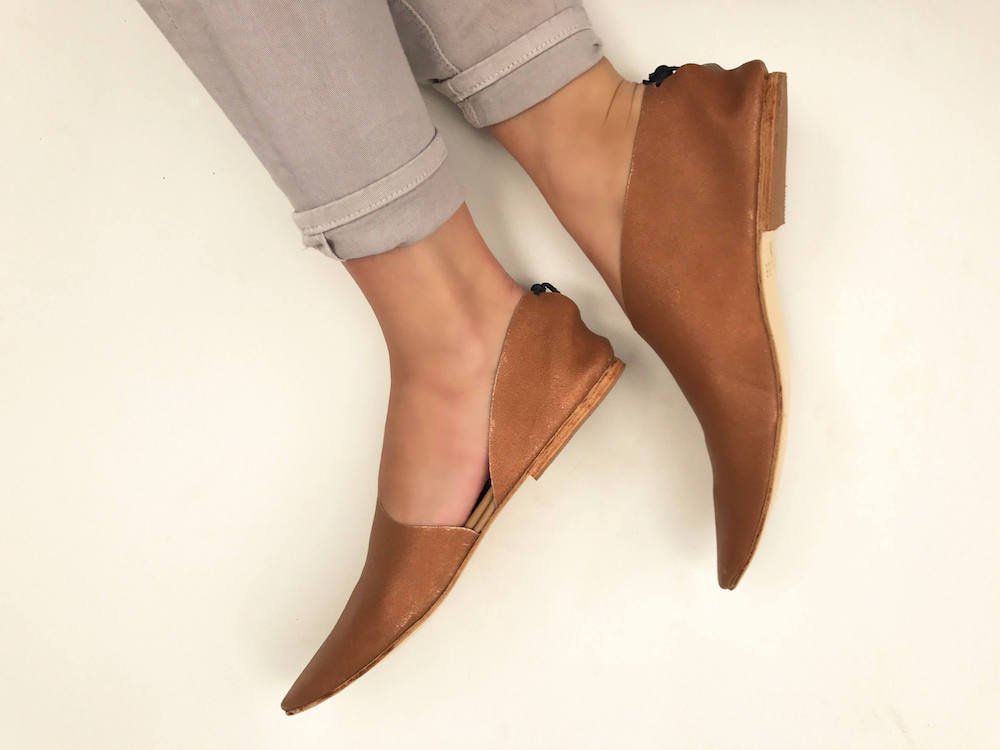 Sometimes, you know something's right from the very beginning. At least that's what happened when Minneapolis-based designer Whitney Hendrickson first got the idea to make her own shoes. "I found myself searching for the perfect pair—something minimal and modern that could go with any outfit," she explains. "When I thought to make the shoes myself, somehow I just knew it would be my passion before I even began!"
And so Whitney embarked on the journey of teaching herself the trade, an endeavor that proved even more complicated than it sounds. "You wouldn't believe how little information there is available for women's shoemaking," she says. "I taught myself by studying the art for hours on end, piecing together the small bits of information I could find to fit the styles I wanted to make."
Luckily, the dedicated research and endless experimentation paid off, and Whitney hit her shoemaking stride, offering an array of handcrafted styles in her Rilee Shoes line—along with an open invitation for her clients to customize their orders. "When a customer messages me to ask, 'I love these shoes, but I'm wondering if you can make them in black," or, 'would you be able to add a leather knot to this style?'—that's so fun for me. I love when women tweak my creations to create their dream shoes."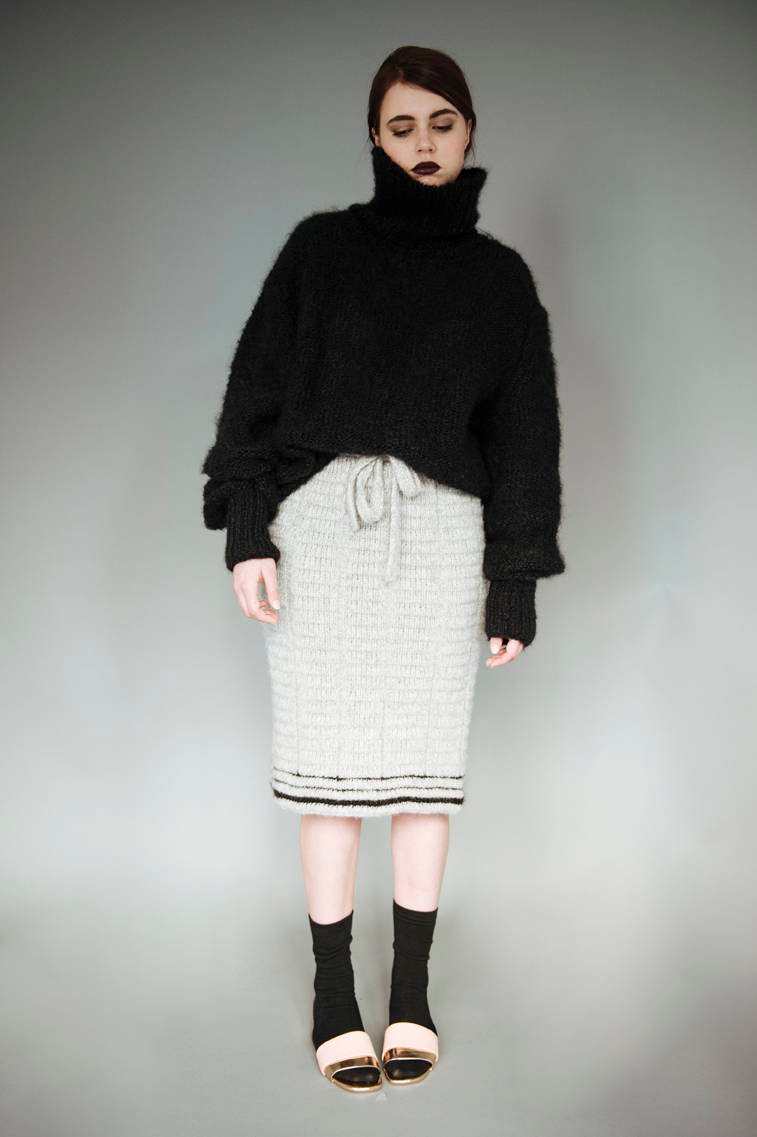 Barcelona native Alicia González López has been designing collections since she was 9. A lifelong knitter and a computer science engineer by trade, everything came into focus when she discovered domestic knitting machines five years ago. "I decided I wanted to learn how they work," she says. "So I imported a couple from the UK and learned on my own. In the beginning, it was really complicated—my first sweater took me a month to make!"
It's safe to say Alicia's come a long way since that first sweater. These days, she creates two full collections a year, in addition to teaching fashion at a local college and taking on freelance projects for other fashion companies. And while her standards for design are high, that's precisely what makes owning one of her pieces so special.
"ODD ONE OUT garments are made to last, so they should be timeless and high quality," she explains. "I love products that are beautiful yet functional, and produced with natural materials. That's why most of my pieces are made using natural yarns like alpaca, mohair, and wool. I try to work with small providers that really care about their manufacturing systems and how they affect the environment."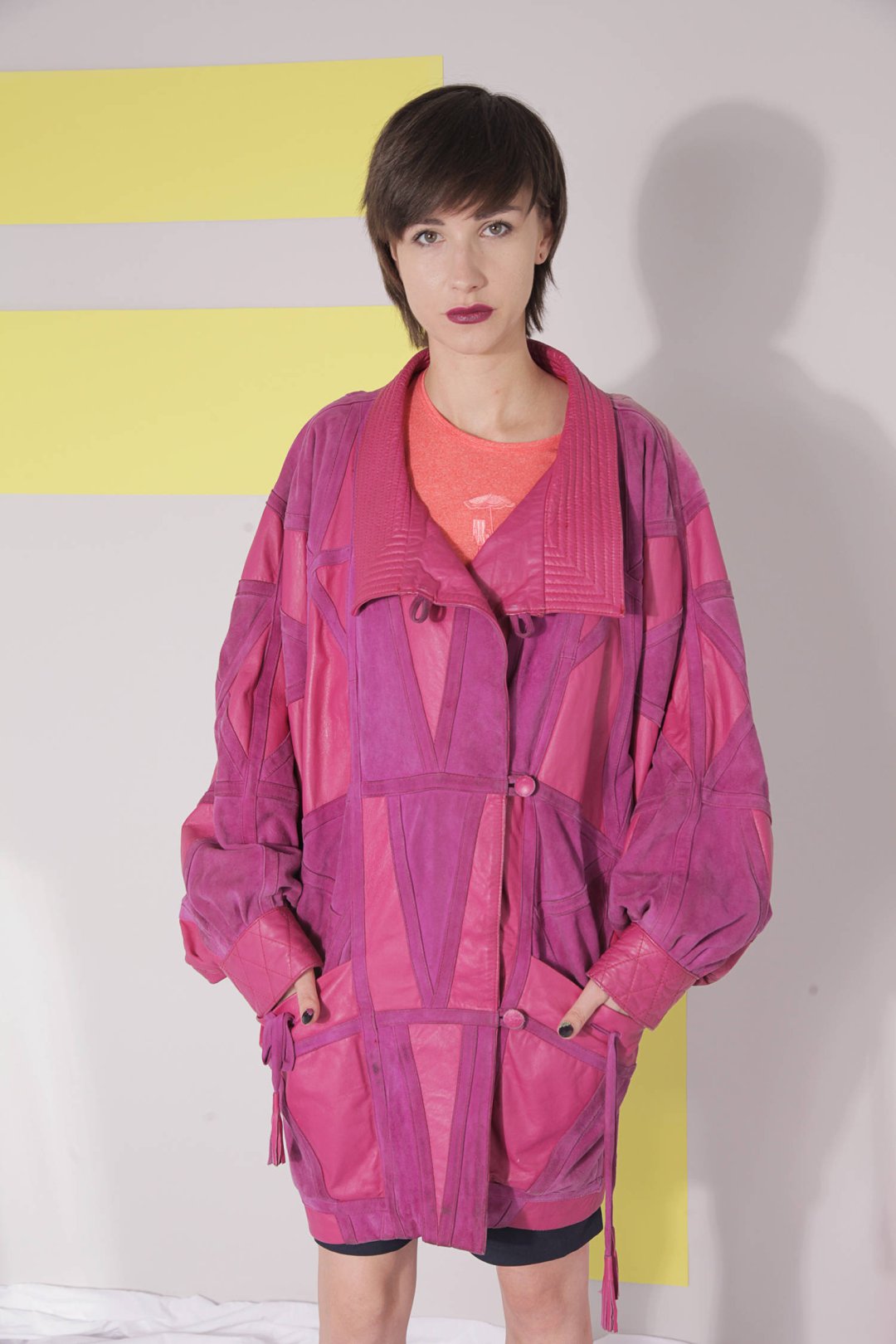 For Agnieszka Sejud, pursuing a traditional career path after college wasn't an option. "I just couldn't picture myself in an office for eight hours a day," she says. So, instead of applying for jobs, she gave herself time to mull things over, picking up work here and there while she contemplated her next move.
Then one day about six months ago, Agnieszka had an epiphany: "I noticed that Etsy had a vintage section with so many fabulous and rare pieces, and I thought, 'Hey, this is it!' I basically threw myself into the deep end and immediately started working on my shop full time." With more than 10 years of experience hunting for vintage clothing around her hometown of Wrocław, Poland, Agnieszka knew precisely where to look to stock her shop.
Most days, you can find her foraging flea markets and thrift stores in search of bold jackets, patterned shirts, and '90s-era jeans—or at home researching, repairing, and photographing her pieces. Aside from offering unique, out-of-the-ordinary garments to people around the world, there's one other big upside to the vintage biz as Agnieszka sees it: "I believe I'm doing something good for the planet," she says. "I find pieces that somebody loved in the past and I give them a second life. It's amazing!"