Anyone who's been to Puerto Rico can attest to the island's physical beauty and its energized, eclectic cultural scene, as well as to its current struggles: the economic stagnation of recent years, followed by the devastating one-two punch of hurricanes Maria and Irma in September. The impact of those storms was brutal; some areas remain without electricity or other services six months later.
Despite all that, however, Puerto Rico's artists and makers continue to channel the best of the island through their photography, jewelry, illustration, design, fashion, and more, and to invite the wider world—on Etsy and beyond—to experience it through their work. We're grateful for their efforts to share their art, and their love of their home, with us. Read on to meet a few of our favorite Puerto Rico-based Etsy sellers.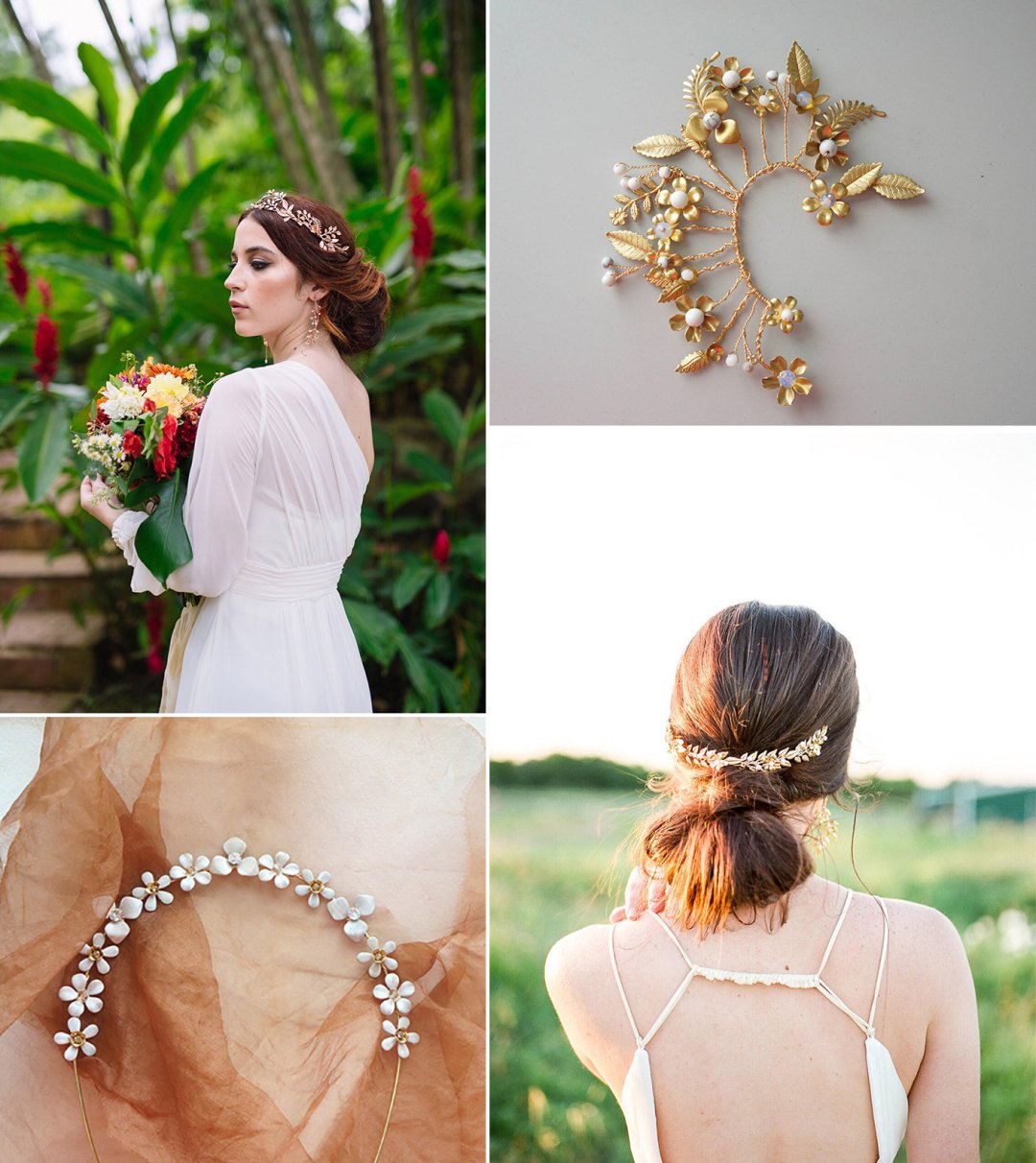 Lietofiore designer Aleishla López's bridal accessories line includes drop earrings adorned with feather-light brass leaves, blossom-strewn headbands, and ear cuffs sprouting a secret garden's worth of tiny, gold-plated wildflowers—delicate, beautiful accessories that pay tribute to the lush splendor of her mountain home. "Being from Lares, in the center of the island, I get to enjoy the flora at its best daily," she says. "I'm constantly inspired by nature."
When Hurricane Maria hit and she lost communication and power for several months, Aleishla tried to approach the interruptions with a gratitude-centric mindset: "In a certain way, it was therapeutic to have work to do," she says. "I felt productive, and that was so important to me." Now, she sees her neighbors getting back on their feet, if slowly: "I feel totally proud of my people. We went through the worst and found ourselves helping each other and waking up every morning to make the best of each day."
Annabelle Velez, Sandía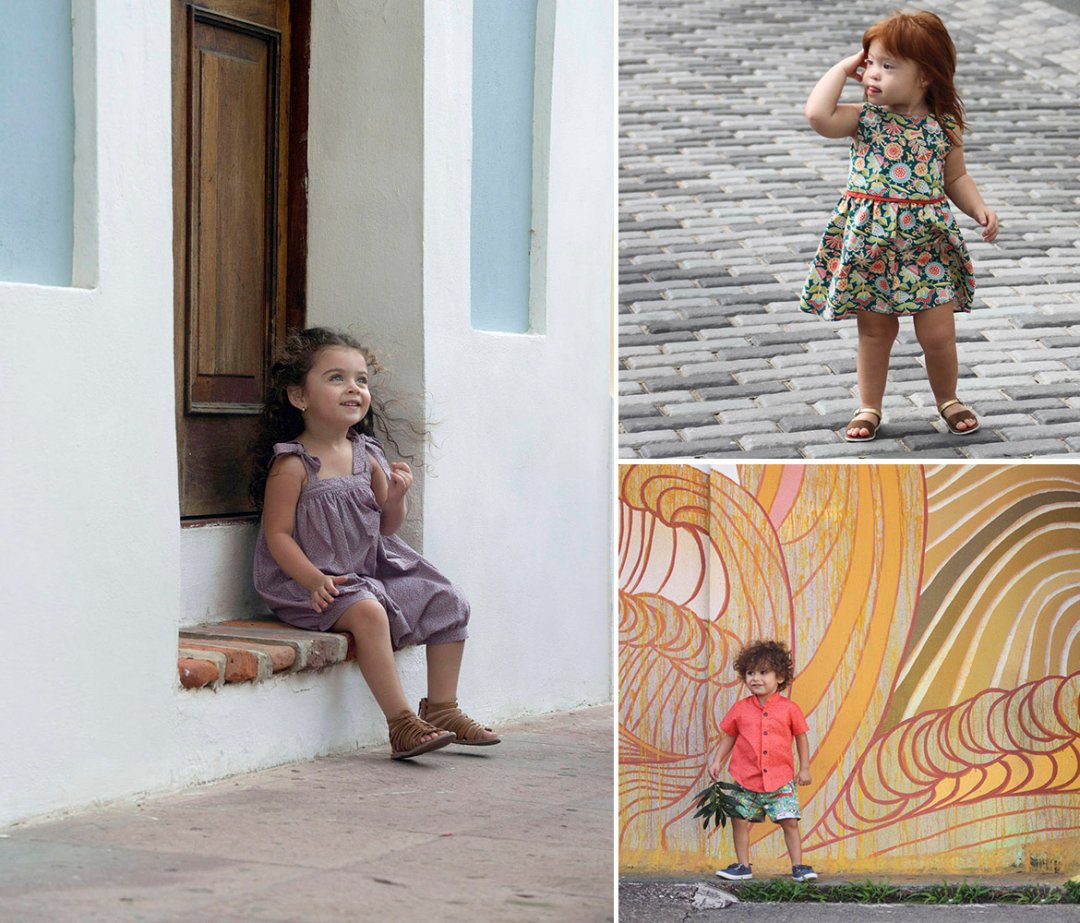 "When we first decided to make Sandía, we wanted to create something fun and colorful, something that reflected our culture," says children's fashion designer Annabelle Velez, who has built a line of playground-ready cotton basics in bright colors and cheerful prints, with fabrics sourced from vendors around the world. And while Annabelle was forced to press pause on her business for three months after Hurricane Maria hit—with the lights out, and shipments of supplies delayed, she had little choice—her homeland remains Annabelle's biggest source of inspiration.
Now that she's back at work, she's hopeful the rest of the island is close behind, and that it will receive the aid it needs to get the rest of the way there: "We still need support in our recovery—there are still places without electricity, roads are not strong enough, and there are a lot of people with blue canopies on their roofs," she says. "As Lin-Manuel Miranda said, we need to keep PR in the conversation."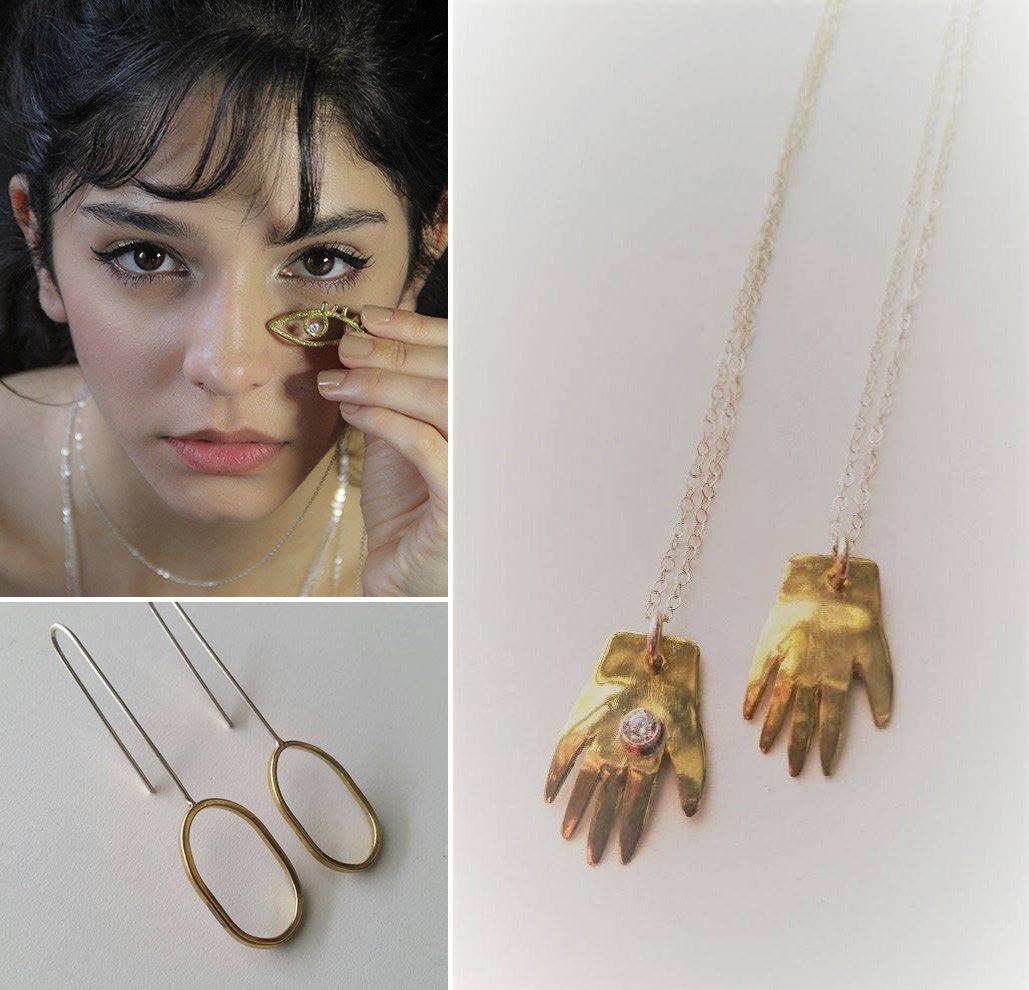 "I like to think I create work with warmth," says Roque Roque designer Luisa Roque, "that my pieces somehow tell you a story about my culture and mountains, beaches and rhythms—that they exist in this juxtaposition of soft and fierce." Luisa's artistic inquiry, so tied to the natural world and the beings who inhabit it, has been challenged by post-hurricane realities: "Life will never be the same," she says. "At first, there was great desperation, and desolation—you needed to protect your family, home, pets, yourself. I spent six months without power, starting in the middle of retail's high season and only recently ending."
If Luisa's aspirations were challenged, they weren't wholly crushed. Friends and family abroad rallied to support her, covering the cost of a generator: "I have been able to operate a full workshop—I'm so happy and grateful for this. It's slower than usual but steady, and I've been able to produce my work. It's been tough. But it is possible—and I see a new Puerto Rico, with people interested in stepping up, stronger and tougher than ever."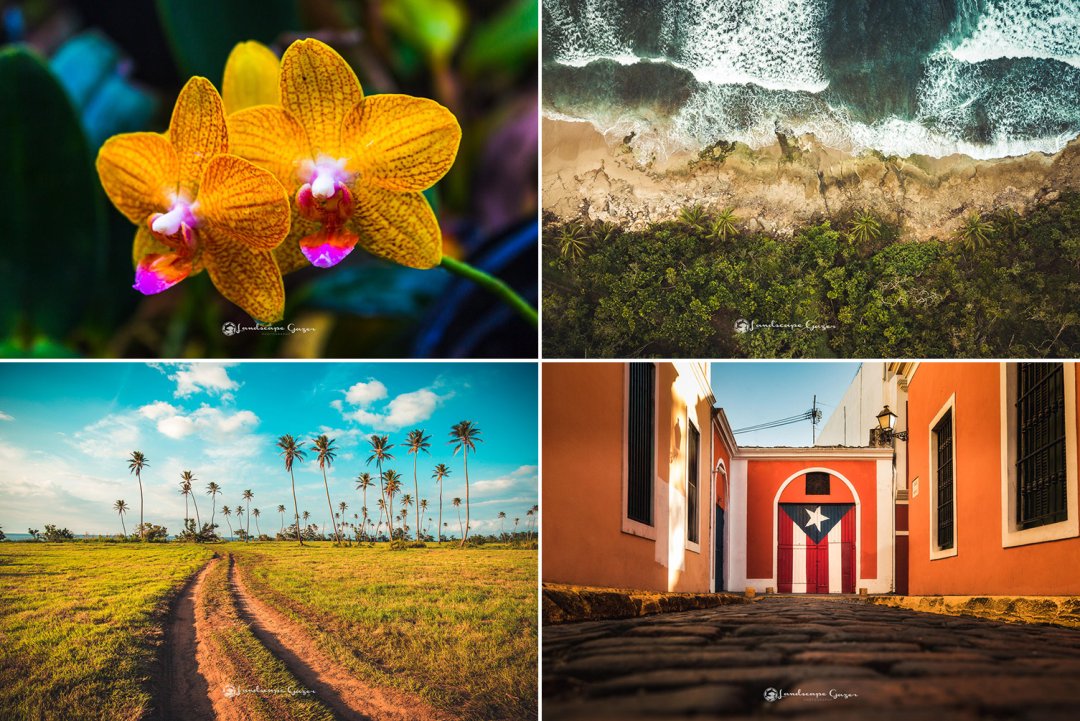 Will Nieves makes his living photographing Puerto Rico's most beautiful spots, from the gorgeously colorful houses of Old San Juan to lilac sunsets over the beach at Peñon Amador, on the island's Atlantic coast. Unsurprisingly, his work was acutely impacted by last fall's storms, which wreaked havoc on the places he loves. "As a landscape photographer pursuing the most iconic natural landmarks of Puerto Rico, the hurricane represented the total wipeout of my canvas," Will says. "Those places were barely recognizable."
Will continues to crisscross the island in search of compelling images, but the damage persists. "Just a few weeks ago, I went to the town of Jayuya, which is located in the center of the island, and road access is still extremely difficult there," he says, adding that his travels have also put him in the unlikely position of relaying news between his buyers on Etsy and family members they couldn't otherwise reach. "Right after the hurricane, I interacted with a buyer who was originally from my town. At that time, she'd barely been able to communicate with her family, but I was able to assure her that everyone was safe."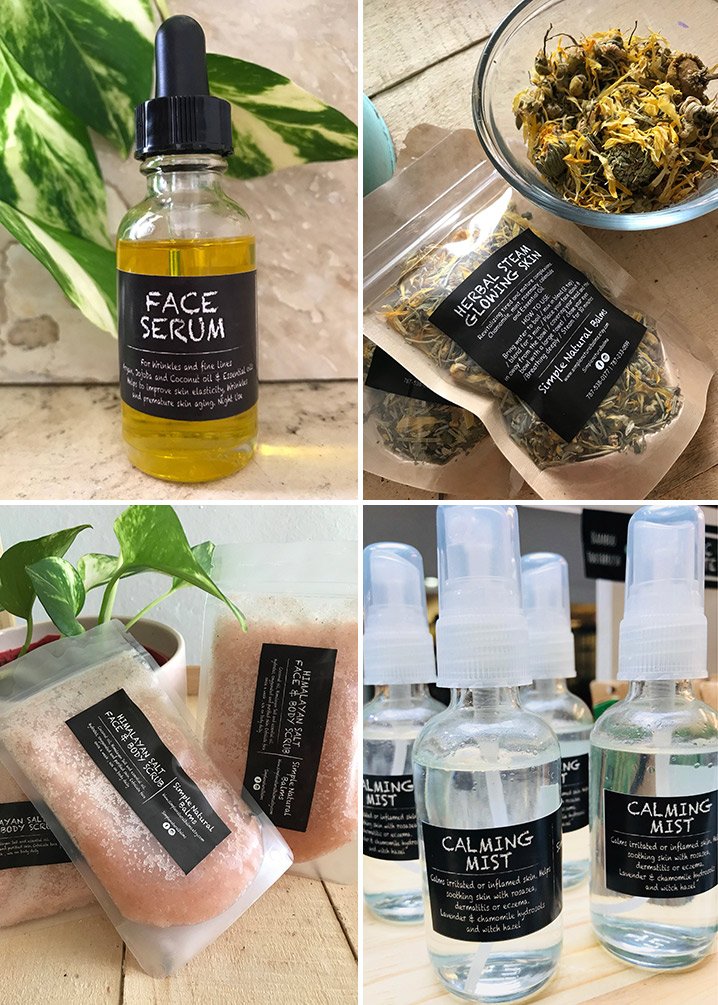 "My people, the Boricuas, play a great role in what I make," says Zully Lebron Vargas, founder of the Simple Natural Balms line of handmade, organic skincare products. "I make products using ingredients that our abuelitas use: alcoholado, rosa mosqueta, limón!" But her family didn't just inspire her product line—they also support her with sales and encouragement. "Puertorriqueños love to buy handmade, and they always feel like they're a part of your business."
Like other Puerto Rican makers, Zully's business was affected by last year's hurricanes—though her team was back on its feet four weeks later, she watched as neighbors awaited the restoration of their services. "The government lost a lot of time and money doing nothing," she says. "But every time we see the utilities truck team from the States here to restore power, we wave—those guys are heroes here!"
Giovanna Andrea Rodriguez, Pupa By Gio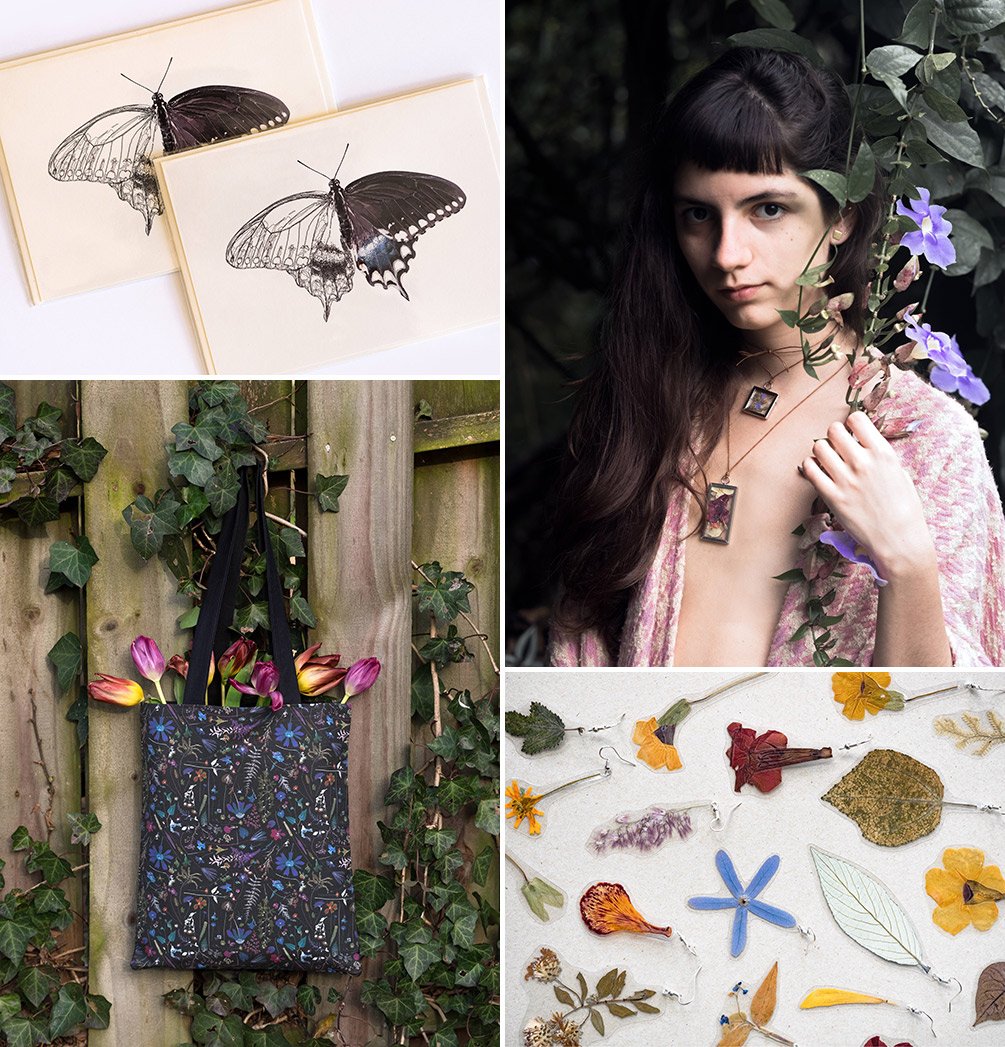 You don't need to look hard to see Puerto Rico's influence in the work of artist and graphic designer Giovanna Andrea Rodriguez. It's front and center in all of her Pupa By Gio work: gorgeously detailed, nature-themed art prints and accessories focusing on the wild corners of her home turf. "Our mission is to document and illustrate the flora and fauna around the island of Puerto Rico," Giovanna says. "We want to spread knowledge and love for nature, since we would be nothing without her."
After the hurricanes, Giovanna was forced to temporarily relocate to the mainland, doing shows in Florida and North Carolina after events in Puerto Rico were cancelled—a freedom she says is one of the biggest benefits of life as an Etsy artist. Similarly, her roster of buyers abroad kept her business afloat when life in Puerto Rico became more difficult: "To be able to sell our products internationally is so exciting," she says. "We are really grateful that this platform exists—after Hurricane Maria, our Etsy shop became our main source of income for a while, so for us it was so meaningful that we had the support from people around the globe."