The countdown is officially on: As of today, we're just one week away from the series premiere of Making It, a lighthearted new crafting competition from NBC, and here at Etsy, we couldn't be more excited. It's not just because our very own in-house trend expert, Dayna Isom Johnson, is joining Barneys Creative Ambassador Simon Doonan to judge the results of each week's hands-on challenges. It's not even because we're such die-hard fans of executive producers and hosts Amy Poehler and Nick Offerman. Our excitement stems from the simple fact that Making It brings to life one of our core beliefs: that creativity is for everyone, and that with just a little imagination and a free afternoon, we all have the capacity to create something extraordinary.
To that end, each Tuesday during the run of the show, Dayna will be sharing fresh DIY ideas inspired by the week's episode on Etsy's Making It hub. And to help get us in a making frame of mind in the meantime, she's previewing four of the hottest DIY trends of the season right here, today. "Summer is the perfect time of year to express your creativity through a new craft," says Dayna. "It's time to let your inner artist shine!" Whether you're an experienced maker in your own right or new to the world of crafts, there's a perfect project for everyone to explore, from old-school paint-by-numbers kits to modern origami-inspired paper flowers. So grab your scissors and meet us at the crafting table—and don't forget to tune in to NBC next Tuesday, July 31, at 10/9c to catch the Making It series premiere.
Personalized terrariums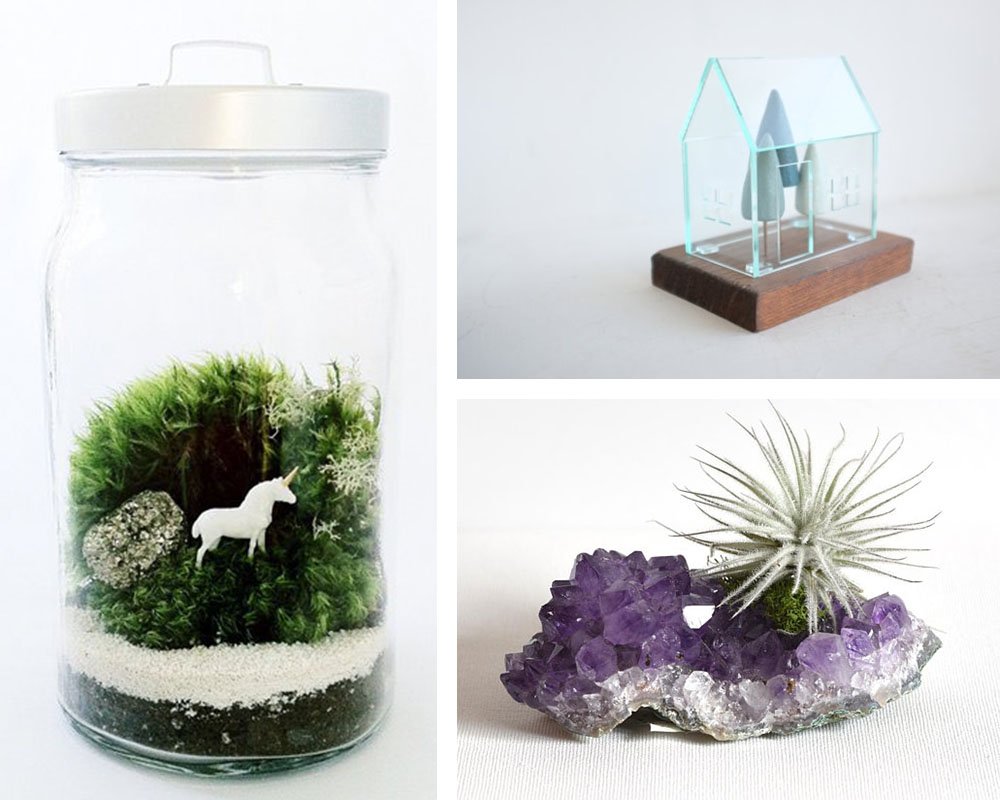 Still trying to get the hang of the whole plant mom thing? Don't despair. "Terrariums are an easy project for every aspiring gardener to get their hands dirty," says Dayna. "Plus, they allow makers to completely customize the look and feel according to their own style, by incorporating unique items like crystals, air plants, and mini figurines." Whether you opt for a classic fish bowl container or mix things up with a pint-sized acrylic house, the real fun is in the handpicked details: colored sand, pops of low-maintenance real or faux greenery, and an assortment of carefully curated miniatures tailored to your interests.
Embroidery made easy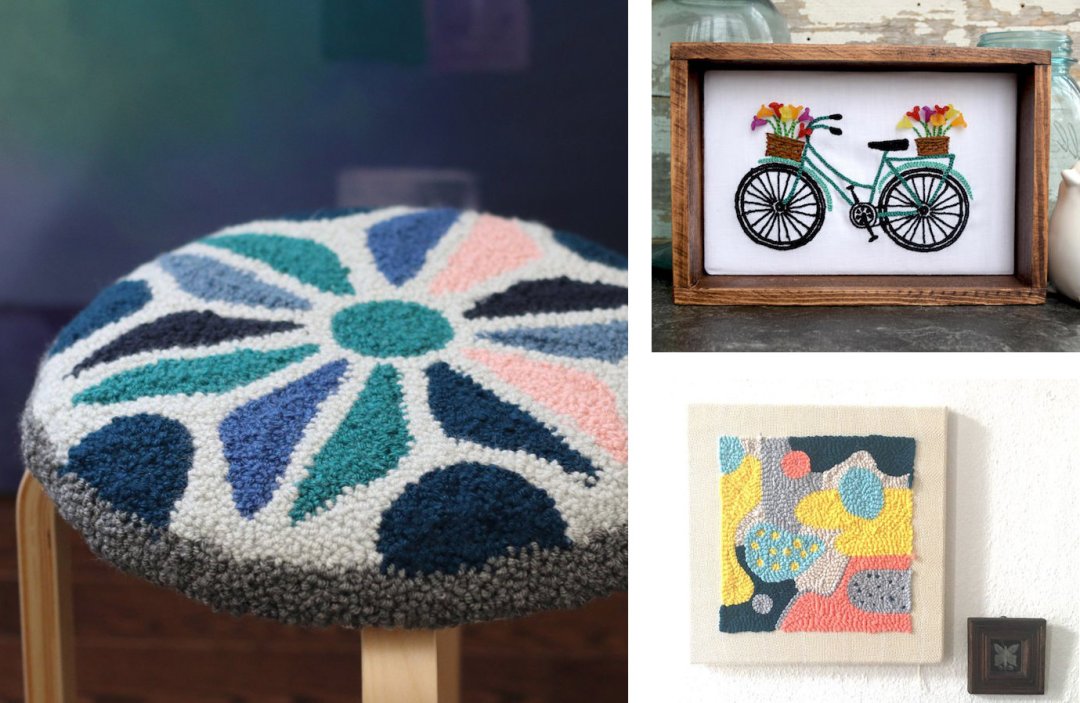 If you're drawn to the look of elaborate embroidery projects but find many DIYs too intimidating to tackle, we have a hunch you're going to like this trending technique. Meet punch needle embroidery, a newly resurgent variation that yields fluffy, densely stitched swaths of fabric in a fraction of the time of traditional needlework. It couldn't be more beginner-friendly, since there's no true stitching or knotting involved—just a series of deeply satisfying punches using a specialized (and super efficient) hollow needle. The applications for this addictive craft are virtually endless: "Adorn your stale white sneakers with a little pizzazz or add your own flair to your home decor," suggests Dayna. And while this time-saving tool provides almost-instant craft satisfaction, we believe it's a trend that's going to last.
Modern paint-by-numbers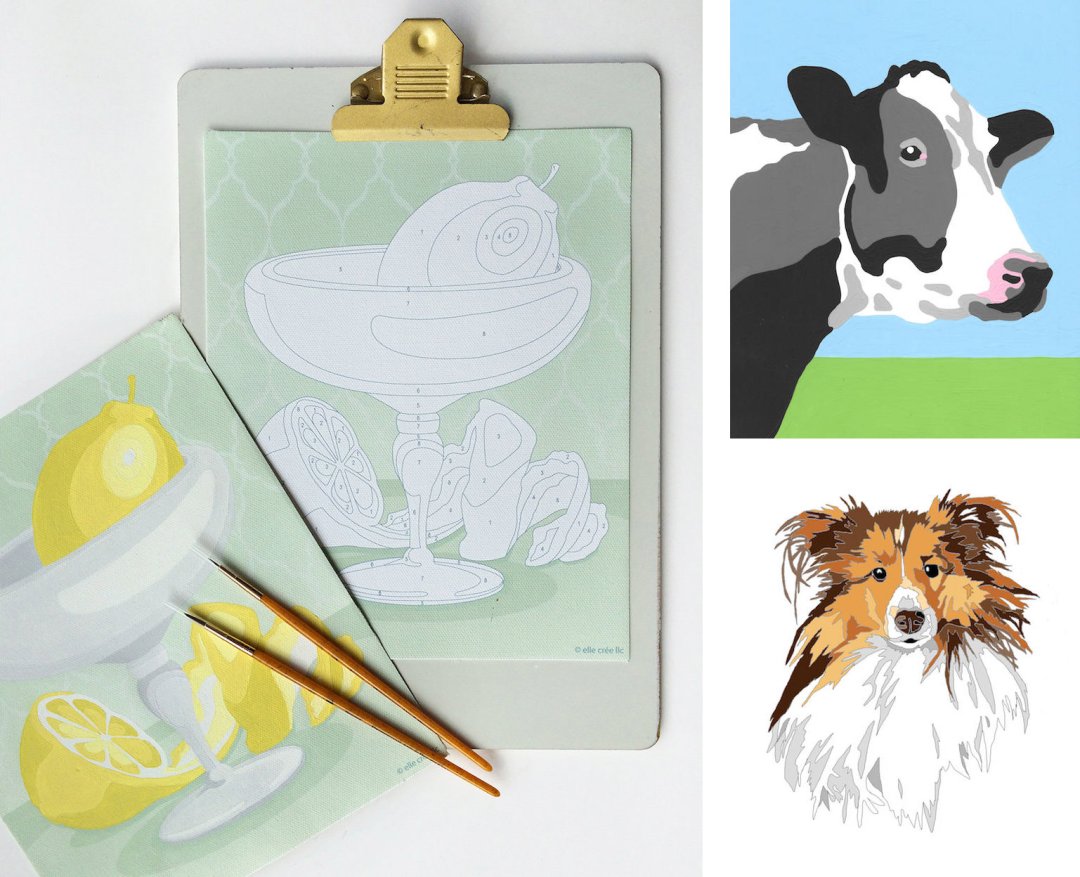 There's no denying that sitting down in front of a blank canvas with a paintbrush in hand can be downright intimidating. (How to dive in? Where to dab that first tone-setting splash of color?) If you're suffering from a case of inspiration paralysis—or just looking for a foolproof first painting project—consider picking up a paint-by-numbers kit. It's literally as easy as 1, 2, 3—thanks to the clearly labeled color key that shows precisely where to apply each hue. Voila: You can watch a masterpiece come to life before your very eyes, without sweating the details. Just don't be surprised when your friends want to get in on the action too. "Why not bring the DIY fun to your own living room or backyard with your pals?" says Dayna. "Get the party started by asking your friends to BYOB: bring your own brushes!"
Paper blooms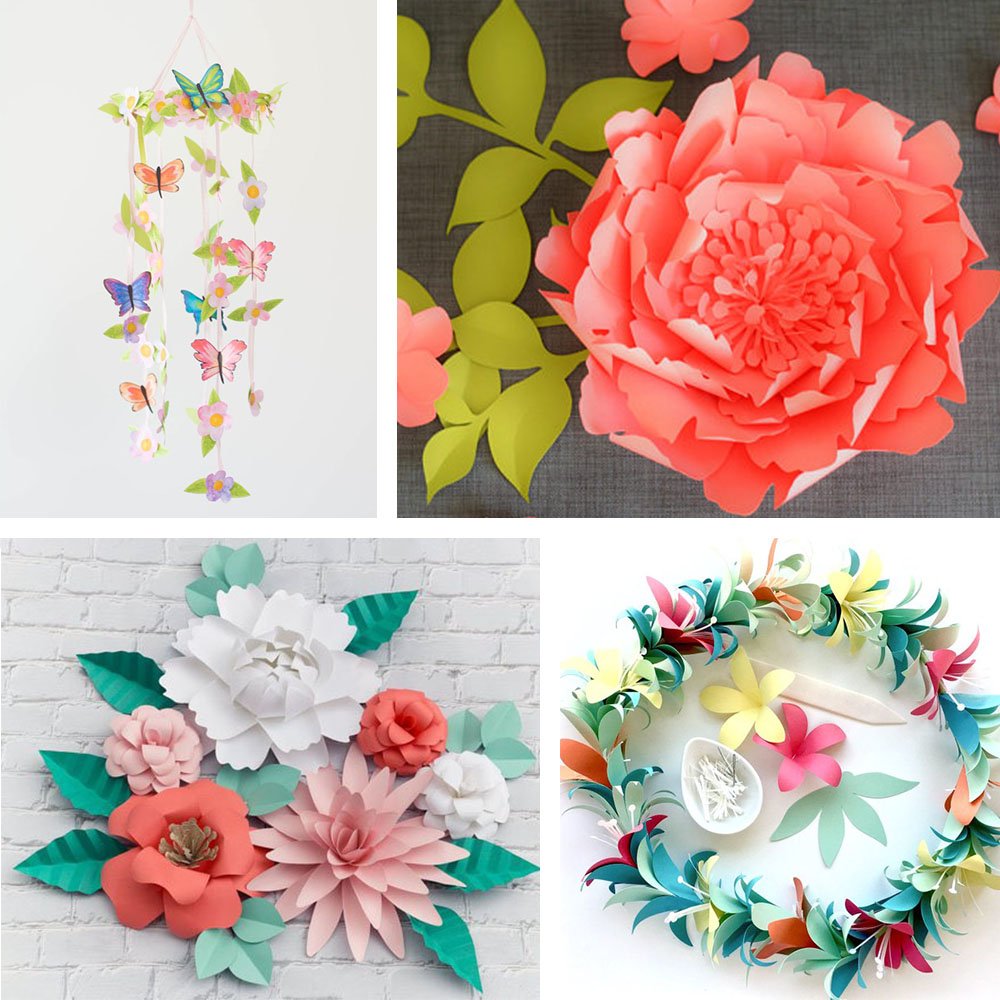 What's better than a vase full of beautiful flowers? A vase full of beautiful flowers that never wilt—and that you can low-key brag about creating from scratch (or at least from a pile of colorful scrap paper). "Paper flowers are on the rise," says Dayna, who cites nursery decor and wedding DIYs as two popular venues for experimenting with this perennial trend. With templates on Etsy for pretty peonies, sunny dahlias, and even a luau-inspired garland, you can whip up a faux bouquet in an afternoon, no matter the season—and enjoy the results for months to come.